German English Translation Services
German English Translation Services – Publicly Commissioned and Sworn, NAATI
I am a publicly commissioned and sworn translator for English to German and German to English. I offer high-quality translation and interpreting services to private individuals and companies.
Do you need to eloquently inform, inspire and convince in German?
I provide high-quality, efficient and customised language services at affordable prices. My services include translating and certifying your personal, business and legal documents. I can also assist in the creation of new documents. I pride myself on delivering a timely service of high standard and confidentiality is assured.
In addition, I am also available as a verbal interpreter for any business, legal or private matters and events.
Since 1994, I have provided  sole-trading legal translator services in Australia and Germany.
Publicly Commissioned & Sworn
I am the only publicly commissioned and sworn German translator in Australia.
Accredited as a translator in Australia by NAATI since 2001.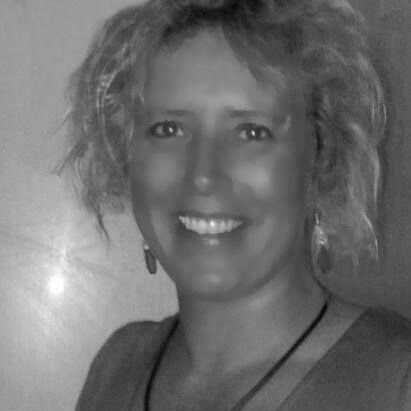 I have provided high quality translating services to clients in Australia and around the world since 1994 some of which include courts, government agencies, police, public prosecution, law firms, companies as well as private clients both in Australia and Germany. I am based in Fremantle, Western Australia.
Experience
I worked for several years in Germany during the 1990s for various business law firms in the Nuremberg area, mainly translating license and manufacturers agreements, assisting in person during agreement negotiations & proofreading.
In 1994, I was publicly commissioned and put under oath by the President of the Regional Court Nuremberg/Germany. This public commissioning entitles me to make certified translations worldwide for all German courts as well as the entire administrative, judicial, and executive services of Germany.
I am also a lecturer at the University of Western Australia and have many years experience as an English teacher for companies and colleges/universities including one year in Shandong, China. I also have quality management experience.
Qualifications
Translation German/English and English/German degree specialised on legal translations from the University of Erlangen-Nuremberg (1993)
CELTA degree Teaching English as a Second language
Quality Management qualification (internal auditor) Deutsche Gesellschaft für Qualitätsmanagement (German Association for quality management)
English ranks 1st in the list of the most widely spoken languages in the world.
The costs for translations are determined by the quantity of words and depends on the type of document. The rates are based on the German JEVG (German Code for the renumeration of expert witnesses) which is equivalent to the rates of the Australian Translator and Interpreter Services (TIS).
Interpretation rates and personal presence including online are charged by the hour.
Unlike an agency I offer language services in my own name and on my own account.  I only offer services within my expertise – unlike an intermediary agency which claims to be able to cover every language and language combination as well as every subject area, but where you never know who is ultimately working on your texts. Working with me,  you always deal directly and transparently with a qualified German-English translator and editor.
Confidentiality, quality and punctuality are paramount.
Phone
Within Australia: 0438 240 239
International: (+61) 438 240 239
Email
silke.aichele@gmx.de
Postal Address
P.O. Box 1787
Fremantle W.A. 6959